Histoplasmosis is recognised as a major complication in those with HIV, even when receiving anti-retroviral treatment, but exact rates for this infection have been unclear. A new study carried out by Narda Medina and colleagues has shown that histoplasmosis is more prevalent than originally thought. Their screening programme in Guatemala demonstrated overall histoplasmosis incidence in patients with HIV was 7.4%, almost doubling previous estimates.

Untreated, histoplasmosis in AIDS is nearly 100% fatal, so diagnosis is critical for survival. Histoplasmosis is often confused with TB and clinical suspicion for fungal infections is generally low. Even though Guatemala is known as a hyperendemic country with one of the highest incidences of histoplasmosis in Latin America, testing is patchy and concentrated in urban areas.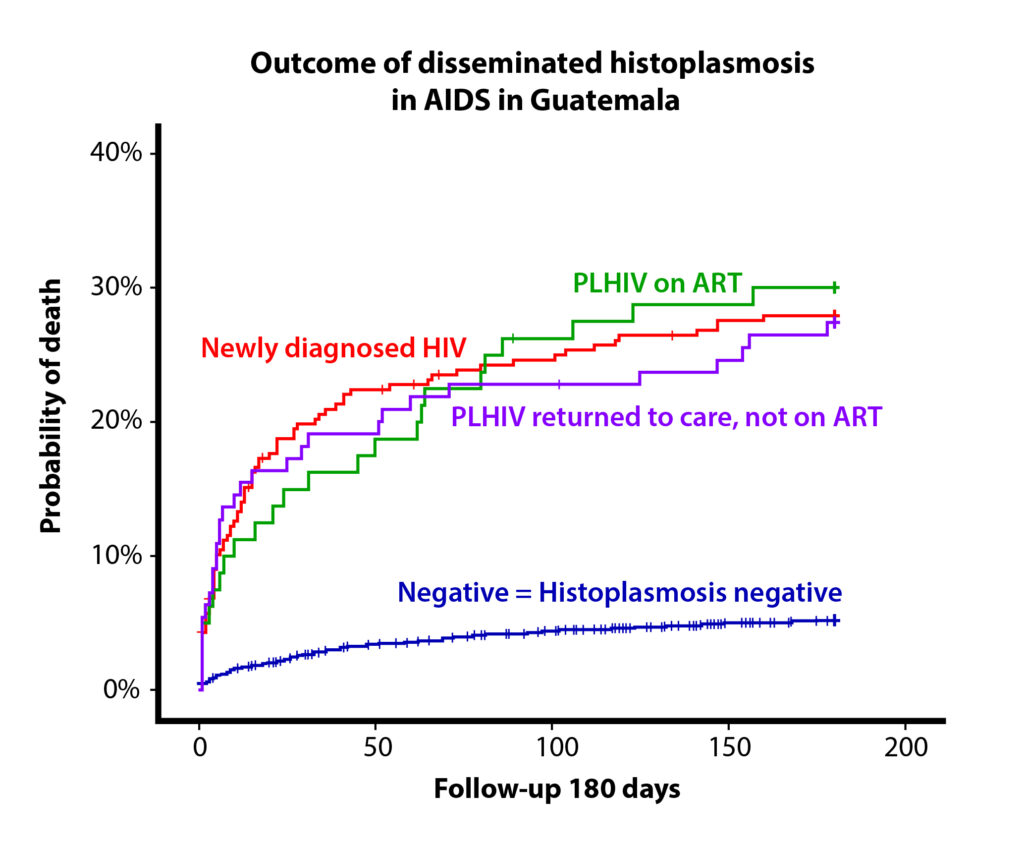 Using a screening strategy in high-risk patients with HIV infection, irrespective of the clinical suspicion and immunological status, the study found that histoplasmosis was routinely underestimated. Fungal diseases are generally neglected for many reasons. Diagnosis is often complicated, although new detection methods have become available and the introduction of new assays, such as the antigen histoplasma detection test should be mandatory. This assay is affordable, provides rapid results, and the clinical sample tested is urine, which is easily collected.
This new research also highlights the importance of clinician training and appropriate diagnostic facilities in low- and middle-income countries.
Histoplasmosis in Guatemala – the danger of under-estimating fungal infections