One of the key questions when treating CPA is optimal length of drug regimens. New research is challenging established views of treatment length.
CPA is an uncommon and problematic pulmonary disease, complicating many other respiratory disorders, thought to affect over three million people globally. The most common form of CPA is chronic cavitary pulmonary aspergillosis (CCPA).
In 2016, Clinical guidelines from European Society for Clinical Microbiology and Infectious Diseases (ESCMID) and European Respiratory Society (ERS) recommend a minimum of 6 months of oral azole therapy to provide best chances of recovery.
Yunjoo Im and colleagues have challenged this recommendation, suggesting that increasing treatment duration leads to better outcomes for patients. Those who were treated with antifungals for over 12 months showed a markedly lower risk of relapse (25%, versus 51% in those treated for 6-12 months).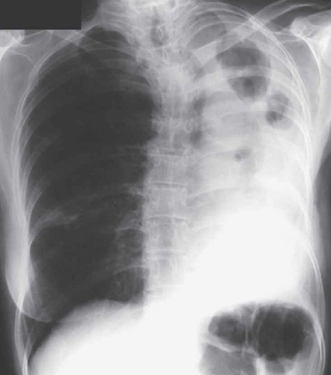 The realisation that patients with CPA may benefit from long-term antifungal therapy and conversely have a high 5-year mortality (75–80%), without any intervention, has driven the need for earlier and more precise diagnosis, as well as a review of treatment duration.
Previous drug efficacy analysis has relied on a composite "score" including clinical, radiological and mycological responses, which vary from one study to another, so the ESCMID/ERS guidelines set out to quantify and standardise treatment pathways.
In CCPA, response to antifungal therapy is generally slow. However, most patients who respond have done so by 6 months. Patients who deteriorate in this period should be deemed as failures and an alternative regimen used. Those with minimal response should have this initial trial period extended to 9 months to ensure treatment efficacy. Continuing therapy, which may be an indefinite, long-term suppressive treatment, is usually required and translates into better outcomes for those who are slow to respond.
Recent research from the National Aspergillosis Centre, Manchester, found a higher risk of relapse in CPA when bilateral disease is found and early cessation of drug therapy.
A follow-up letter to Yunjoo Im indicated that although the research was sound, there were aspects of the work that needed further investigation to define the parameters of treatment failure and the definition of favourable responses and adherence.
As seen in these examples of research there is still much work to be done on a global treatment pathway for CPA. The diagnosis of CPA treatment failure and recurrence remains problematic, and a unified definition is urgently needed to stimulate research and optimise patient care.
Length of treatment regime in chronic pulmonary aspergillosis (CPA)