SUMMARY: Recommendations for using anidulafungin (Ecalta/Eraxis) to treat invasive candidiasis in children are largely extrapolated from trials in adults. Dr Roilides and colleagues have published data from a trial of 49 children reporting a global response rate of 71% and a drug-related adverse event rate of 37% (10% discontinued due to AEs).
IDSA guidelines for invasive candidiasis recommend first-line treatment with an echinocandin as these are fungicidal against most Candida spp. However, recommendations for children are largely extrapolated from adult trials.
Dr Emmanuel Roilides and colleagues1 recently published an open-label study of anidulafungin in 49 children (aged 2-18 years) with culture-confirmed invasive candidiasis. Patients received a loading dose of 3 mg/kg on day 1, followed by 1.5 mg/kg maintenance dose for a further 10-35 days. The success rate of treatment (71%) was similar to that previously reported for adults (~75%), although this study was not powered to judge efficacy. All patients reported at least one adverse event4, with the most common being diarrhoea (22%), vomiting (25%) or pyrexia (18%). However, only around 1/3 (37%) of these were judged by investigators to be possibly related to the treatment. Around half of the patients (51%) switched to fluconazole, and 10% discontinued due to AEs. Around 2/3 of patients (65%) had central venous catheter involvement. IDSA recommend removing a catheter as soon as possible where this is thought to be the site of infection.
Caspofungin
Micafungin
Anidulafungin
Studies
Zaoutis et al, 2009 3
n = 38
Prospective open-label
Benjamin et al, 2018 2
n = 20
Randomised controlled trial
Roilides et al, 2019 1
N = 49
Prospective open-label
Efficacy/response
81%
Complete or partial response
60%
Fungal-free survival
71%
Global response
Patients reporting possibly drug-related adverse events
Clinical (24%)
Laboratory (40%)
55%
37%
Serious drug-related adverse events
0
Not reported
1
Discontinuation due to adverse events
0%
15%
10%
Most common adverse events
Fever, rash, raised ALT/AST, hypokalaemia
Anaemia, thrombocytopaenia
Diarrhoea, vomiting, pyrexia
N = number of patients with invasive candidiasis who received that echinocandin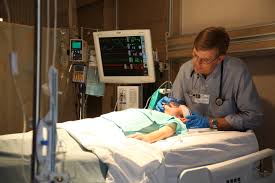 1 The study was supported and co-authored by Pfizer, who produce anidulafungin under the brand name Eraxis/Ecalta. Read more at their website
2 This study was supported and co-authored by Astellas Pharma Inc
3 This study was supported and co-authored by Merck
4 Here 'adverse event' means a symptom that begins after initiation of anidulafungin treatment. It does not necessarily mean that the antifungal caused the symptom
New prospective open-label study on anidulafungin for invasive candidiasis in children