Smoking is known to increase the risk of oral candidiasis as well as bacterial pneumonia and meningitis, but less is known about other fungal infections.

Smoking as a risk factor for invasive fungal infections
A meta-analysis by Pourbaix et al (2020) found a overall risk ratio of 1.41 when comparing risk of IFI in smokers to non-smokers, particularly for infections caused by dimorphic fungi such as histoplasmosis, blastomycosis and coccidioidomycosis, but no increase in risk was seen for aspergillosis, Pneumocystis pneumonia or invasive candidiasis. However, the 25 available studies included were heterogeneous and many were affected by methodological weaknesses and confounding.

Fungal spores in tobacco and cannabis
Marijuana is commonly contaminated with fungal spores, which is particularly worrying for immunocompromised patients living with HIV or cancer who are increasingly using medicinal cannabis to manage severe symptoms such as pain and nausea. Smoking reduces ciliary clearance and smokers have impaired alveolar macrophages, (Feldman et al, 2013).
Most evidence is currently in the form of case reports (e.g. Shapiro et al, 2018; Salam & Pozniak, 2017; Cescon et al, 2008), although one study by Benedict et al (2020) found that cannabis users in a large health insurance database from the USA were 3.5x (95% CI 2.6–4.8) more likely to have been treated for a fungal infection. Workers involved in harvesting and processing the plants may also be at risk of fungal exposure (Green et al, 2018).
Legal sources of marijuana are more likely to have been grown and stored under appropriate mould-reducing conditions, and in some regions will also have undergone sterilisation (e.g. irradiation) and microbiological testing. However, many respiratory clinicians recommend against its use (Vethanayagam et al, 2016).
A qPCR-based test for 4 species of Aspergillus (A. fumigatus, A. flavus, A. terreus, A. niger) is available from Clear Scientific for testing marijuana products
Find out more about best practices for preventing mould at the Cannabis Industry Journal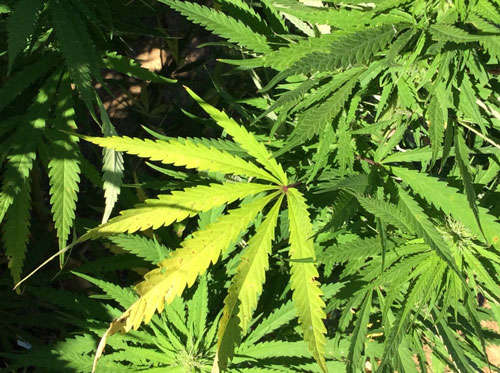 Stop smoking resources