Dermoscopy is a non-invasive examination using skin surface microscopy. It is used to evaluate pigmented skin lesions and is particularly useful for the early diagnosis of malignant melanoma. Dermoscopy has been shown to improve the diagnostic accuracy of melanoma by up to 49% if used by experts (Kittler et al, 2002).
There is recent interest in using it to diagnose cutaneous fungal infections of many types, including tinea capitis, pityriasis versicolor, onychomycosis and many other unusual fungal diseases. For a recent review see Errichetti & Stinco (2016).

Clinical images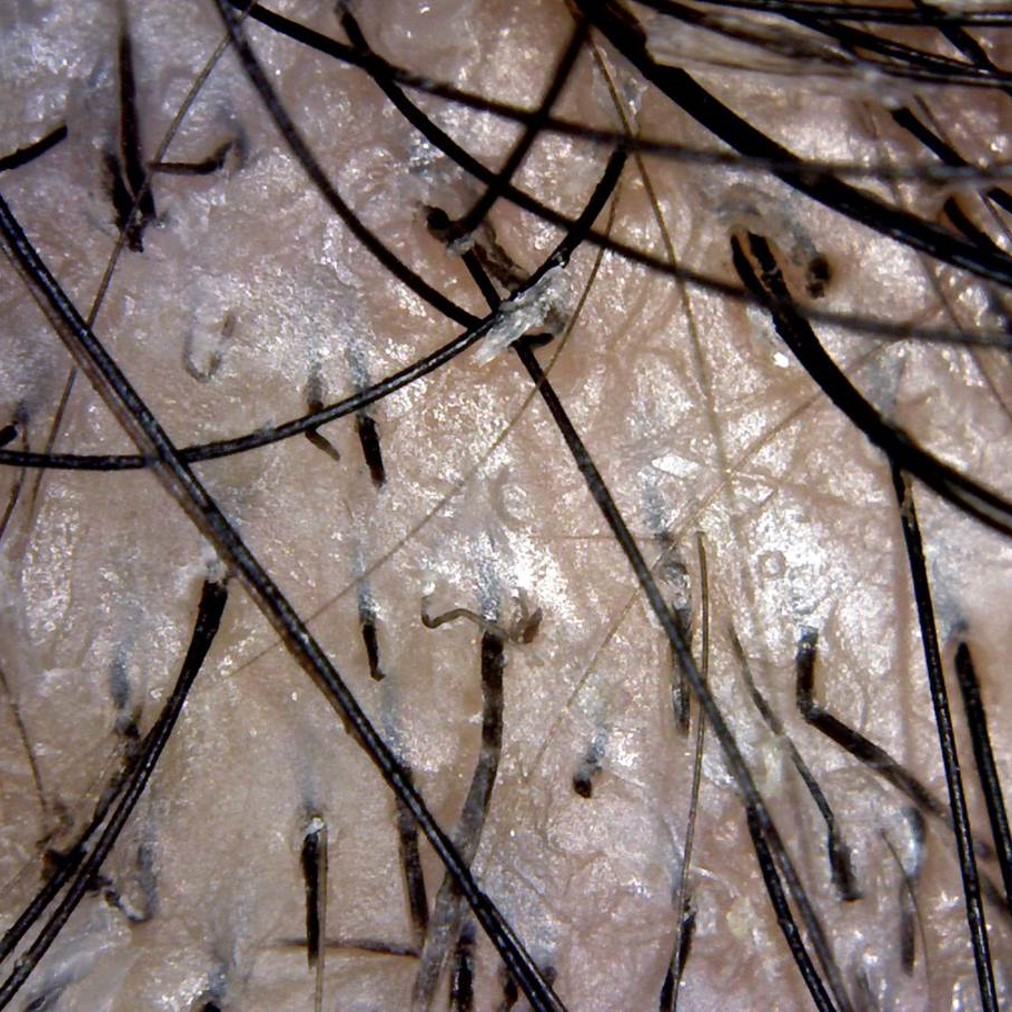 Equipment
EQUIPMENT: the gold standard technical equipment in this context is an epi-illuminescent stereo microscope, with an attached high-end digital camera and a computer station with image storing software
(typically proprietary) which can be connected to an electronic health record (e.g. the FotoFinder Dermoscope Studio). However, this type of total dermoscopy system is very expensive and not widely accessible. Technological advances have sought to improve on this set up, with specially designed portable devices now commercially available. Such devices include: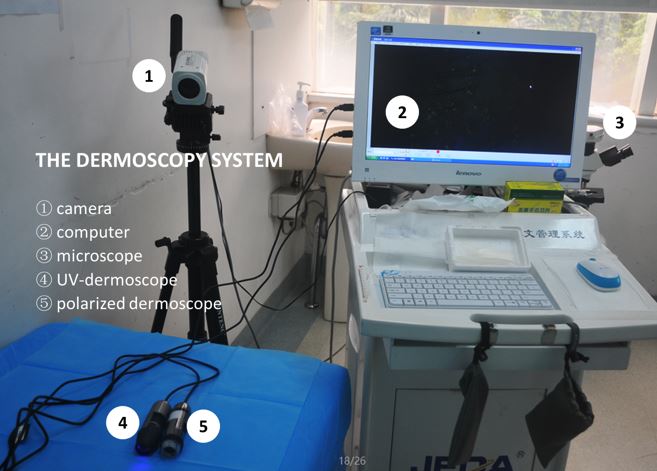 Optical lenses which can be attached to a digital camera, such as the Nevoscope (TransLite, LLC, Sugar Land, Texas, USA) and the DermLite Foto range (3Gen, LLC, Dana Point, CA). The DermaLite Foto Flash unit, attached to a Nikon Coolpix digital camera has been shown to improve diagnostic accuracy for pigmented lesions (Argenziano et al, 2008; Rosendahl et al, 2011), and also effectively image nailfold capillary abnormalities (Sontheimer, 2004).
Portable all in one devices combining 3 imaging modalities (clinical camera, Digital Dermatoscopy and an Optical Coherence Tomography system), allowing physicians to identify different skin structures, inflammatory lesions, vascularisation and the detection of malignant nodules, especially in non-melanoma skin cancer.
Compact hand-held devices with or without attachments for smart phones. Examples include the DermLite pocket range (3Gen, LLC, Dana Point, CA) the FotoFinder handyscope (FotoFinder Systems GmbH, Bad Birnbach, Germany), the HEINE iC1 (HEINE Optotechnik, GmbH & Co. KG, Herrsching, Germany), and the VEOS range (Canfield Scientific, Parsippany, NJ). Many of these options also come with an associated smartphone app, allowing the convenient capture and storage of dermatoscopic images.

Teledermoscopy
A rise in availability of portable devices has allowed patients and primary care physicians access to dermatologists in medically underserved and remote communities. Known as teledermoscopy, devices attached to phones with cameras and internet capabilities make it possible to send digital images of skin lesions with relevant clinical information to a dermatologist for his/her opinion. In one recent study (Börve et al, 2013), the diagnostic accuracy of teledermoscopy was tested using the FotoFinder Handyscope, attached to an iPhone 4 running the iDoc24 app. It was found to be comparable to a face-to-face dermatologist appointment.