LIFE Worldwide, in collaboration with the Fungal Infection Trust and the University of Manchester, is pleased to announce the re-launch of its popular fungal microscopy course – www.microfungi.net
This new site has updated content, improved navigation, and more visual resources added to modules 1 and 2, with further work planned to overhaul modules 3 and 4 in early 2023. The course is free to access and available in English, French, Spanish, Portuguese and Chinese. It consists of four independent modules:
An introduction to basic microscopy
Direct microscopy for fungal diseases
Essentials of fungal histology
Advanced fungal microscopy and histology
The course is designed to teach the identification of fungal infection by direct microscopy or histology on a full range of tissue specimens. It is hoped that this course will allow lab technicians and early career clinicians to upskill in fungal infection detection and diagnosis.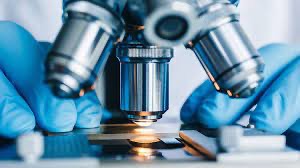 Microfungi.net has been developed to support labs and healthcare systems that may not have access to the latest technology – to participate in this training programme all that is required is a simple microscope. Completion of the course can also contribute to continuing professional development targets.
Learners will find out how to make and interpret stains. These skills will assist a speedy diagnosis of fungal infections and improve patient outcomes. The use of basic microscopy is a more rapid method than direct culture and often more effective, thus leading to quicker diagnoses.
LIFE Worldwide Managing Editor, Professor David Denning1 says: "Direct microscopy looking for microorganisms, including fungi, is inexpensive and can be very informative when seeking a diagnosis. This course is designed to enhance skills in this area, and it covers many of the most widespread fungal diseases, such as aspergillus and mucormycosis."
Follow us on Twitter @LIFEWorldwide
Professor of Infectious Diseases in Global Health, The University of Manchester. Scientific Director of the Fungal Infection Trust. Chief Executive of Global Action For Fungal Infections (GAFFI).
LIFE Worldwide launches revamped fungal microscopy course