Cidara Therapeutics and Melinta Therapeutics have announced that the U.S. FDA have approved Rezzayo™ (rezafungin for injection). This new medication is for the treatment and prevention of candidemia and invasive candidiasis in adults who have limited or no alternative treatment options.
Rezzayo is a once-weekly injection that in clinical trials, proved to be non-inferior to caspofungin, a current once-daily standard of care. Weekly treatment will allow opportunities for early hospital discharge and 'hospital-at home' care.
Invasive candidiasis is an infection caused by Candida yeast. Unlike Candida infections in the mouth and throat or vaginal yeast infections which are localized to one part of the body, invasive candidiasis is a serious infection that can affect the blood, heart, brain, eyes, bones, or other parts of the body.
Candidemia is one of the most common bloodstream infections in the United States. During 2013–2017, the average incidence of new infections was approximately 9 per 100,000 people. The CDC estimates that approximately 25,000 cases of candidemia occur nationwide each year.
This new antifungal is the first new treatment option approved for patients with candidemia and invasive candidiasis in over a decade. It will transform outpatient therapy of fluconazole-resistant Candida infections, such as Candida auris.
For more information on these fungal infections, see our dedicated invasive candidiasis and candidemia page.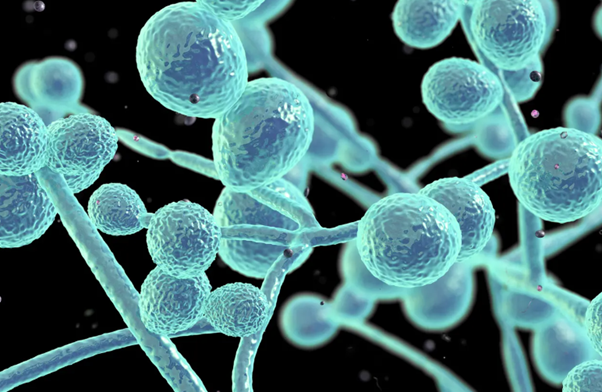 FDA approves new treatment for invasive candidiasis