Twitter is a great way to keep in touch with the medical mycology community and find medical education (#MedEd) materials, often in the form of multiple choice questions, Tweetorials or short case studies.


Fungal accounts to follow
If you haven't used Twitter before it can be hard to know where to start, but many clinicians use Twitter to discuss the latest research and clinical trials, especially for unfolding hot topics such as COVID-associated pulmonary aspergillosis (CAPA) or to promote awareness of fungal diseases. It can also be a handy place to find up-to-date information about conferences and webinars/CPD, as well as calls for papers or grant applications.
Follow our medical mycology list to discover people and organisations who are active in this field, or contact us to be added to the list.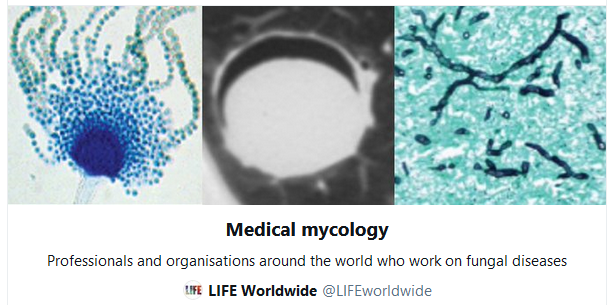 Or search by hashtag: #IDTwitter #microrounds #IDMedEd #thinkfungal #valleyfever #aspergillosis #CAPA #fungalawarenessweek

Virtual ID journal clubs