Due to the COVID-19 travel restrictions, many delegates could not attend the 9th Advances Against Aspergillosis & Mucormycosis (AAAM) conference held on 27-29 March in Lugano (Switzerland). Therefore, the organisers have kindly provided the full versions of many of the talks and posters to share with the mycology community.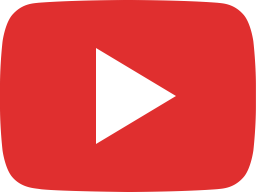 AAAM2020: David B Corry – Regulation of Th2 immunity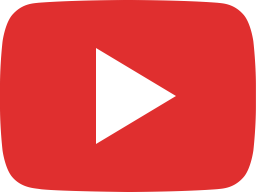 AAAM2020: Pierre-Yves Bochud – Genetic polymorphisms and IA prophylaxisBochud English Subs V1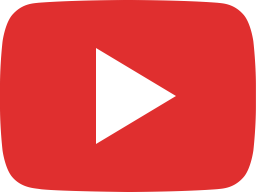 AAAM2020: Petra Bacher – IL-17 immunity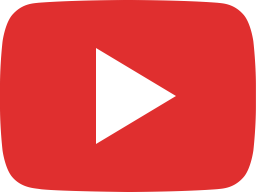 AAAM2020: Nina Khanna – Epidemiology of IFIs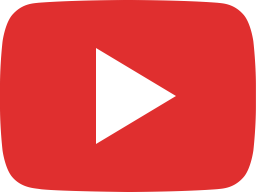 Dona Love PhD – NIAID (NIH) mycology research funding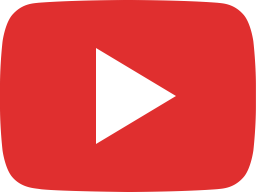 Dolores Pinheiro – Acquired azole resistance in Aspergillus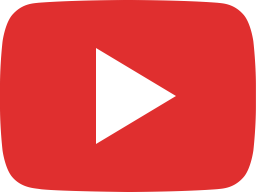 AAAM 2020: Arunaloke Chakrabarti – Fungal rhinosinusitis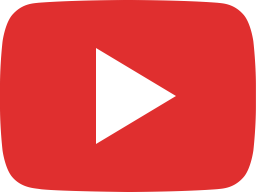 AAAM2020: Teresa Zelante PhD – Tryptophan metabolism in fungal infections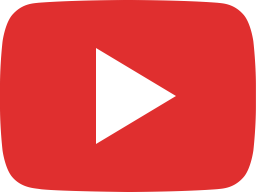 AAAM2020: Andrew Bush – Kids, difficult asthma & fungus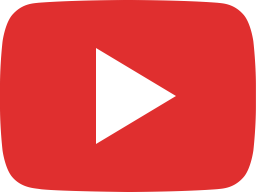 AAAM2020: Yoshitsugu Miyazaki – Challenge for chronic pulmonary aspergillosis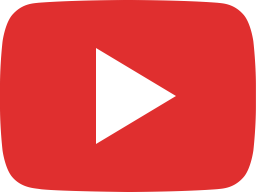 AAAM2020: David Andes – Aspergillus Breakpoints (CLSI)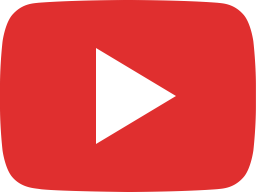 AAAM2020: Bill Guyer – Gilead Research Scholars Program: Antifungals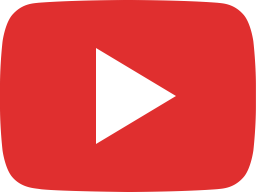 AAAM2020: Hubertus Haas – Siderophores and Fungal Pathogenesis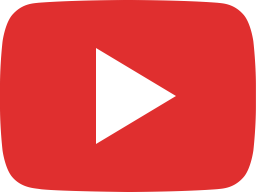 AAAM2020: Jesus Guinea Ortega – CLSI/EUCAST: AFST for breakpoints – where are we going?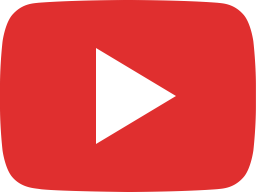 IDIM: ECMM MSG-ERC Mucor Guideline – Published


Conference presentations
Petra Bacher PhD (research profile, University of Kiel/UKSH Kiel, Germany) – IL-17 immunity. Patients with impaired Th17 responses are at increased risk of mucocutaneous candidiasis, but rarely at greater risk from airborne moulds. ARTE was used to analyse human T helper cell responses against 30 species commonly found in the human mycobiome. Candida albicans was the major direct inducer. However, Th17 cells with cross-reactivity against Aspergillus fumigatus were selectively activated and expanded in patients with airway inflammation (e.g. COPD, CF, asthma).

Pierre-Yves Bochud (research profile, Vaud University Hospital Centre, Switzerland) – Genetic polymorphisms and IA prophylaxis. Mould-active azole prophylaxis can prevent invasive aspergillosis in immunocompromised patients, but its use is limited by cost, toxicity and concerns over antifungal resistance. In future, single-nucleotide polymorphisms (most notably two found in the PTX3 gene) may be used to stratify HSCT/SOT patients by risk and thereby guide the choice of antifungal prophylaxis.

David B Corry (research profile, Baylor College of Medicine, USA) – Regulation of Th2 immunity. Chronic fungal infections of the mucosa typically present with allergic inflammation, which can protect against disseminated infection. Fungal virulence factors including secreted proteinases are thought to activate aspects of the haemostatic system (particularly platelets) which drives adaptive immune response.

Dona Love (NIH profile, NIAID/NIH, USA) – NIAID mycology research funding. NIAID (NIH) funds a large portfolio of mycology research, including both basic biology and translational projects. It also has a suite of preclinical services that are free for many investigators. This talk explains the different grants available and gives guidance on the grant application process.

Nikolay Nifantiev (ResearchGate profile, Russian Academy of Sciences) – Structure and immunogenicity of galactomannan. Galactomannan in the fungal cell wall both protects it against environmental stress and induces an immune response in the host. However, its complex branching structure makes it difficult to study. New chemical methods for synthesising the oligosaccharides and constructing glycoarrays have proven very useful for investigating the cell walls of various fungi, and also for characterising the antibodies used in diagnostics interact with them.

Nina Khanna (research profile, University Hospital of Basel, Switzerland) – Epidemiology of IFIs. Invasive fungal infections have become more widespread in the past three decades due to the HIV/AIDS pandemic and an increase in immunocompromised patients. However, the true burden is difficult to estimate as definitions vary. This talk summarises the current data, including distribution of organisms, risk factors and anti-fungal consumption.

Dolores Pinheiro (ResearchGate profile, Centro Hospitalar Universitário de S. João, Portugal) – Acquired azole resistance in Aspergillus. Many species of Aspergillus have intrinsic resistance to certain antifungals, but reports of acquired resistance to azoles have been increasing in recent years, especially in the A. fumigatus complex. The main causes appear to be prolonged azoles treatment and exposure to resistant strains present in the environment.

Richard B Moss (research profile, Stanford University, USA) – Inhaled antifungals. Nebulised amphotericin B has long been used to treat pulmonary aspergillosis, but more recently some novel formulations of polyene and triazole antifungals have been developed specifically for inhalation. It is hoped that these will benefit not just patients with invasive pulmonary aspergillosis, but also those with mould-sensitised patients with severe asthma. Two are currently in Phase2 trials: PC945 (Pulmocide, UK) and PUR1900 (Pulmatrix, USA).

Frederic Lamoth (research profile, CHUV, France) – Aspergillus calidoustus. Of 21 species in Aspergillus section Usti, only 2 are recognised as human pathogens: A. calidoustus and A. pseudodeflectus. However, they all have some level of intrinsic azole resistance. A review of 72 cases of invasive aspergillosis caused by species in section Usti found that in rare cases A. granulosus and A. ustus could also cause disease. Affected patients were typically non-neutropaenic transplant recipients on mould-active prophylaxis.
Watch on YouTube with English subtitles or Chinese subtitles

Vladimír Havlíček (research profile) – Siderophore biomarkers of mucormycosis. Metal-scavenging siderophores are used as virulence factors by many pathogens and have potential applications as noninvasive biomarkers for various infections. Urine samples taken from patients with invasive mucormycosis contained detectable levels of the siderophore rhizoferrin, while urine from patients with invasive aspergillosis (or no infection) did not.
Watch on YouTube with English subtitles or Chinese subtitles

Thomas Walsh (@TomWalshMD13) – Preclinical modelling of IA in rabbits. The persistently neutropaenic rabbit model of invasive pulmonary aspergillosis has been very useful in preclinical studies of many antifungals. It predicts efficacy, safety and pharmacokinetic parameters, which can inform and reduce risk in human trials. It also predicts the behaviour of biomarkers including galactomannan and beta-D-glucan.

Andrew Bush (research profile, Imperial College & Royal Brompton Hospital, UK) – Kids, difficult asthma & fungus. Paediatric SAFS (severe asthma with fungal sensitisation) is usually defined using the adult criteria, minus the IgE and IgG components. These children generally have more inflammation, driven by alarmin IL-33. Reducing mould exposure in the home and from contaminated nebulisers is crucial. Anecdotally some benefit from antifungals, but clinical research is needed.

Teresa Zelante (lab website, University of Perugia, Italy) – IL-22 and tryptophan in defence against fungi. Indole is an 'archetypical hormone' derived from tryptophan metabolism that regulates the interaction of microbes and their plant or animal hosts. Aspergillus fumigatus produces an indole alkaloid (3-IAld) that binds the xenobiotic receptor and promotes IL-22 production, which modulates host resistance to invading fungi.

David Andes (@davidrandes, University of Wisconsin, USA) – CLSI breakpoints. CLSI recently set susceptibility breakpoints for voriconazole against Aspergillus fumigatus, based on data including MIC distributions, PK/PD studies and clinical outcomes in various trials. MICs ≥2 μg/ml are linked to treatment failure.

Kirk M Druey MD (research profile, NIAID/NIH, USA) – Alp1 allergen and airway construction. Alp1 is a serine protease allergen produced by Aspergillus fumigatus. It was found in the bronchial submucosa of asthma patients (but not healthy controls) and the quantity found in airway smooth muscle bundles (by IHC) correlated with clinical severity. Purified Alp1 provoked airway hyper-responsiveness in mice and lung slices from healthy human donors even without previous allergen challenge, and was able to directly provoke contraction of airway smooth muscle cells.

Arunaloke Chakrabarti (profile, PGIMER, India) – Fungal rhinosinusitis. Around 0.11% of the population in India suffers from chronic fungal rhinosinusitis. It is particular common during winter months when wheat threshing takes place and Aspergillus spore count is high. This talk describes the current classification system for different types of fungal rhinosinusitis, including risk factors, causative fungi, clinical presentation and treatment.

Yoshitsugu Miyazaki (ResearchGate profile, National Institute of Infectious Diseases, Japan) – Challenges in CPA. Long-term azole therapy is the mainstay of treating chronic pulmonary aspergillosis, but some patients harbour azole-resistant Aspergillus strains, which often carry CYP51A mutations. CRISPR-Cas9 genome editing was used to create strains with one or more mutations seen in clinical isolates to determine whether they were responsible for resistance, and then used molecular docking to show the mechanism.

Bill Guyer (@BlueAce21, Gilead) – Gilead Research Scholars Program. This program allows independent researchers to study areas of unmet need for the therapy areas covered by Gilead. The antifungals section offers junior researchers support of up to $130,000 over two years, and is divided into three areas: fungal biology; medical mycology; basic, clinical and translational research related to fungal diseases.

Sophie Loeffert-Fremiot Phd (LinkedIn profile) – Epidemiological surveillance for Aspergillus – is it of any value?

Hubertus Haas (ResearchGate profile, Institute of Molecular Biology, Med Univ Innsbruck, Germany) – Siderophores and fungal pathogenesis

Martin Hoenigl (@martinhoenigl, Medical University Graz, Austria) – ECMM initiatives: excellence fellows, centres and guidelines

EMA/FDA Q&A – moderated by Oliver Cornely (@CornelyOliver) and Thomas Patterson (@doctorfungus)

Jesús Guinea Ortega (@jguineaortega, Clinical Microbiology and Infectious Diseases Gregorio Marañón Hospital Instituto de Investigación Gregorio Marañón Madrid, Spain) – AFST for breakpoints – where are we going

Oliver Cornely (@CornelyOliver) – One world, one guideline. Mucormycosis is a rare infection with very high mortality. As part of the ECMM/MSG ERC 'One World One Guideline' initiative, authors from 33 countries came together to draw up guidelines for diagnosing and managing mucormycosis.

Sumathi Nambiar MD MPH (FDA, USA) – Regulatory considerations for antifungal drug development

Radu Botgros MD (European Medicines Agency) – EU Regulatory Framework for Development of New Antifungal Medicines